(Web Desk) – Dubai Police has used a robot named 'Saeed Al Farhan' to conduct interviews with the job seekers on the first day of Careers UAE, the jobs fair being held at Dubai World Trade Centre.
Dubai Police's robot was able to get the interviews done within a few minutes which cut down on the time spent on interviews. The candidates queued up in front of the talking robot, and all interviews were conducted standing.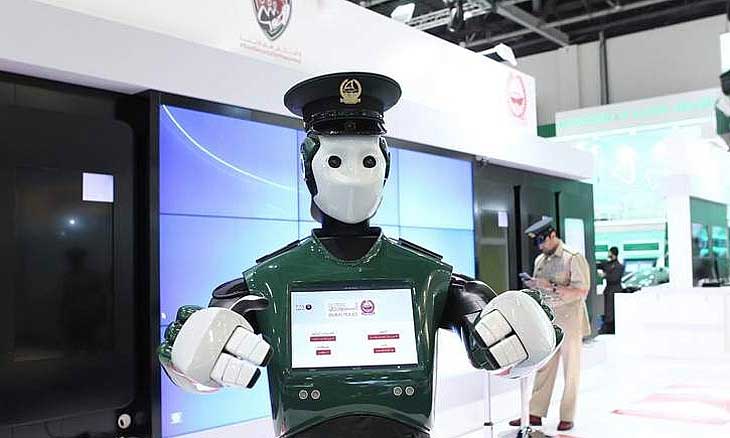 Brigadier Khalid Nasser Al Razooqi, General Director of Smart Services at Dubai Police, said that in future they planned to conduct 'smart' interviews with prospective candidates without the intervention of humans.
Dubai Police ended up recruiting 23 Emirati nationals on the first day, after the initial interviews were conducted by Saeed Al Farhan.
Dubai Police is keen to recruit young and talented Emiratis to the force, especially the one who have completed UAE national service.
Courtesy Via: Dunyanewstv